Telephone : 0086-0371-86151367
Mobile Phone : 008618625531588
Fax : 0086-0371-86151367
E-mail :
hlmachine001@gmail.com
Address : No. 285, Floor 18, Unit 1, Timing Senlin International Building, Cross Of Tianming Rd. And Dongfeng Rd., Jinshui Dist., Zhengzhou, Henan, China (Mainland)
order of fish scale machine
2017-08-31
Fish scaling machine is mainly composed of motor, gearbox, hair stick group,etc. Which using brush friction principle, widely used in round, oval fruits and vegetables such as ginger, carrots, sweet potatoes, potatoes, sweet potatoes and potato root vegetables such as cleaning and peeling, and also can be used for all kinds of fish to removing scales.
The fish scale removing equipment has beautiful appearance and convenient operation, cleaning peeling of large volume, high efficiency, energy consumption is small, can continuous washing, simple operation, long service life, etc, cleaning rod rolling material for nylon cord treated by a special process, peeling for hard material, both durable, wear-resisting performance is quite good. The whole machine adopts high quality stainless steel material, rotary discharge, not rust, clean sanitation.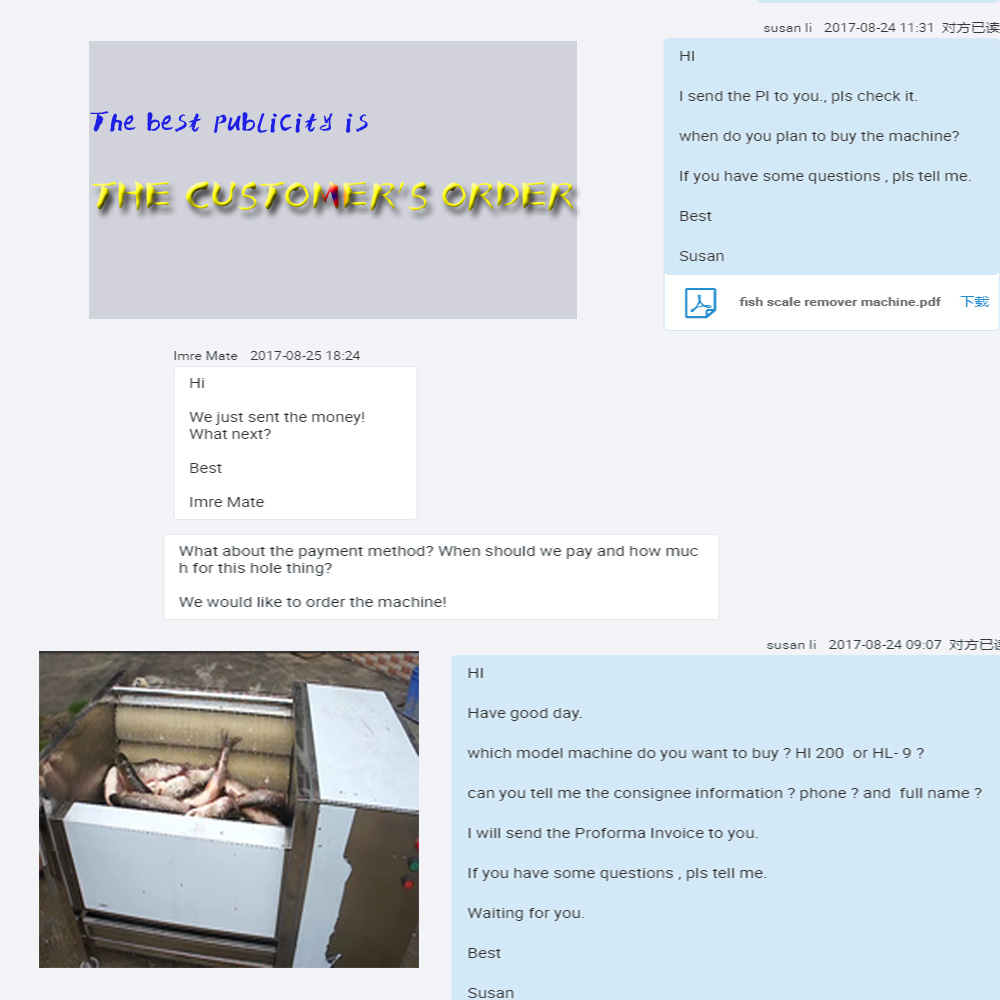 Please simply complete the form below, we will contact you shortly.