Telephone : 0086-0371-86151367
Mobile Phone : 008618625531588
Fax : 0086-0371-86151367
E-mail :
hlmachine001@gmail.com
E-mail :
fancy001@hycfm.cn
Address : No. 285, Floor 18, Unit 1, Timing Senlin International Building, Cross Of Tianming Rd. And Dongfeng Rd., Jinshui Dist., Zhengzhou, Henan, China (Mainland)
Meat Ball Maker Meatball forming machine
Capcity:

Power:

1.1kw

Voltage:

380V/50HZ

Ports:

Qingdao/Ningbo

Size:

1030*330*1550mm

Payment:

T/T,L/C,Western Union,MoneyGram, other
(※ Click this button to inquiry)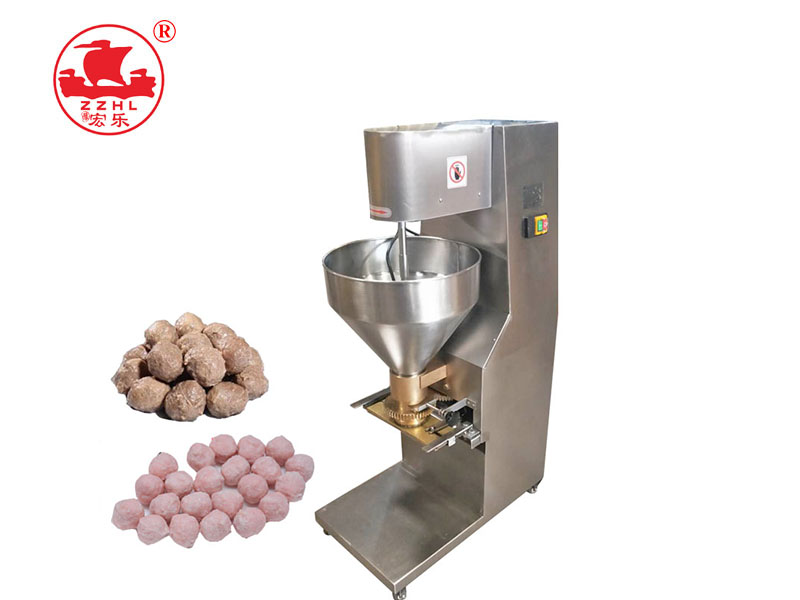 ■ Application and Features
The whole machine is made of stainless steel, with exquisite appearance, durability, high production efficiency, adjustable speed production function, safe use and convenient maintenance.
Introduction:
This machine can produce good quality beef meatball, pork meatball, fish meatball and chicken meatball and produce different specification ball products.
The meatball made by this machine looks nice, ground, and has good quality.
The automatic meatball making machine uses the continuous-type output meatball system, the production efficiency is high, and has the different caliber knife and the formation, may replace at will according to the request. Meets the pill trough to have the steam heating or the electric heating two forms supplies the choice, is the production meatball, the tribute pill necessary equipment. This machine volume is small, the weight is light, the province electricity, time-saving, the price small advantage, the structure are simple, the ease of operation, the noise are small, productivity higher characteristic. Produces the meat (fish) the pill quality is good, the outward appearance is smooth, roundness is good, the size is consistent.
Meat pulp made into meatballs
■ Specifications
Technical Parameters
Machine size:1030*330*1550mm
Voltage:220v/380v
Power:1.1kw
Max capacity :350 pieces/min
Weight :200kg
Inquiry >>
Please enter your demand such as Raw material type,Capacity, Feeding material size, Final product size. We will reply you as soon as possible.
Please simply complete the form below, we will contact you shortly.