Telephone : 0086-0371-86151367
Mobile Phone : 008618625531588
Fax : 0086-0371-86151367
E-mail :
hlmachine001@gmail.com
E-mail :
fancy001@hycfm.cn
Address : No. 285, Floor 18, Unit 1, Timing Senlin International Building, Cross Of Tianming Rd. And Dongfeng Rd., Jinshui Dist., Zhengzhou, Henan, China (Mainland)
vacuum meat stuffing mixing machine vacuum filling mixer
Capcity:

200KG/batch

Power:

1.5KW

Voltage:

220v/380v

Ports:

Qingdao/Ningbo

Size:

1260*900*1380mm

Payment:

L/C T/T
(※ Click this button to inquiry)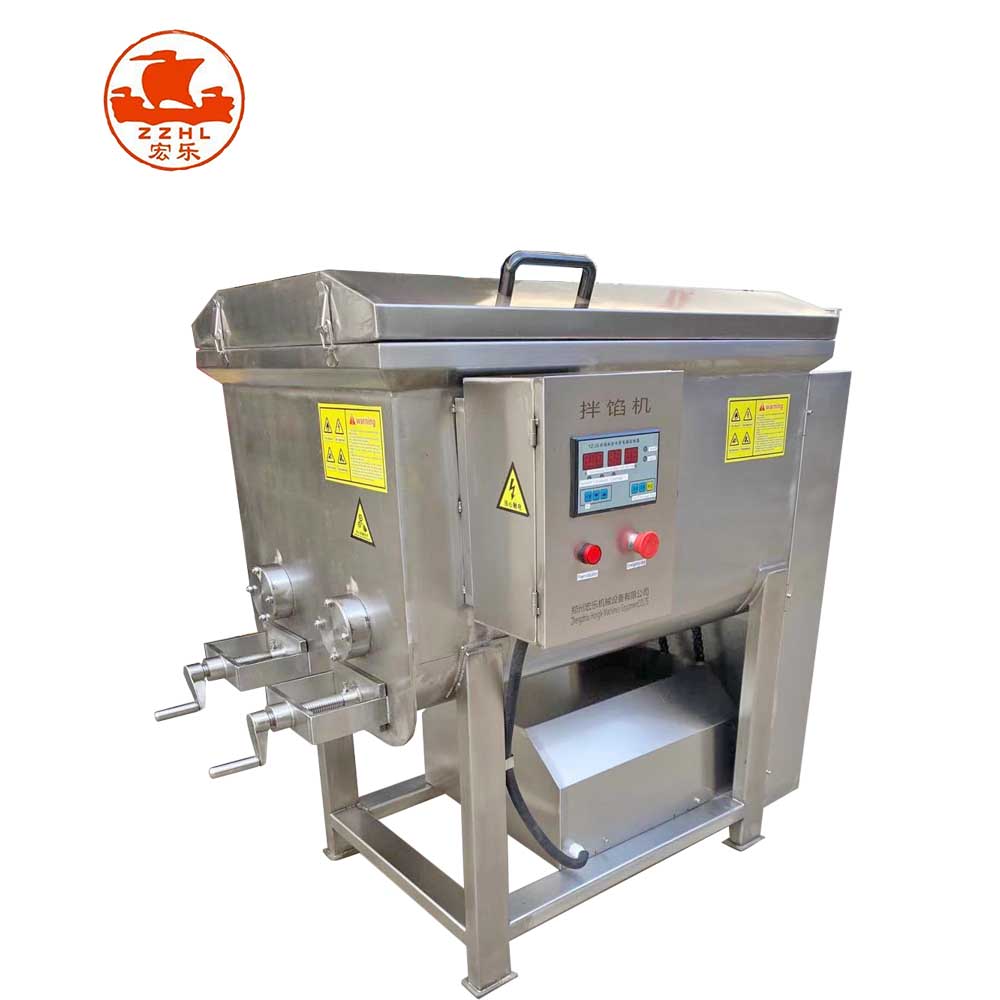 ■ Application and Features
Vacuum stuffing mix machine is commonly used meat processing equipment. Its main purpose is to variety of sizes and materials Rouli starch, spices, additives and other materials according to the requirements of process recipe mixing, stirring, to make them fully evenly combined. While also serving as meat material and protein activation functions. Can meet to different types of meat processing needs. Vacuum machine stuffing mix machine is in the digestion and absorption of advanced meat processing technology in Europe today, combined with China's national conditions and leverage our expertise on the basis of the development.
Whole body parts all made of stainless steel, take horizontal axis parallel to the mixing structure, two agitator shaft each have six fixed universal shape dish-shaped blade, blade and the angle between the axis of 60 °. Ends are equipped with wedge-shaped blade plate can be pushed to the side wall of the meat material shovel back to the middle, to eliminate dead ends. Which is located in the discharge end of the shovel plate is removable. So that when the need to remove the agitator shaft, simply remove the discharge end bearings, is very convenient. The cap and the discharge port opening and closing of the solenoid valve controlled by the air cylinder to achieve. Through on the various buttons on the control box. Can achieve gland, vacuum, shaft forward, pause, axis reversal, deflated, open the door, the material and a series of actions and processes. In automatic mode, the spices, forward, reverse, pause time and total time can be set by the user, in order to meet different process requirements, to sum up, the machine has reasonable structure, reliable operation, applicability, easy operation and maintenance and so on.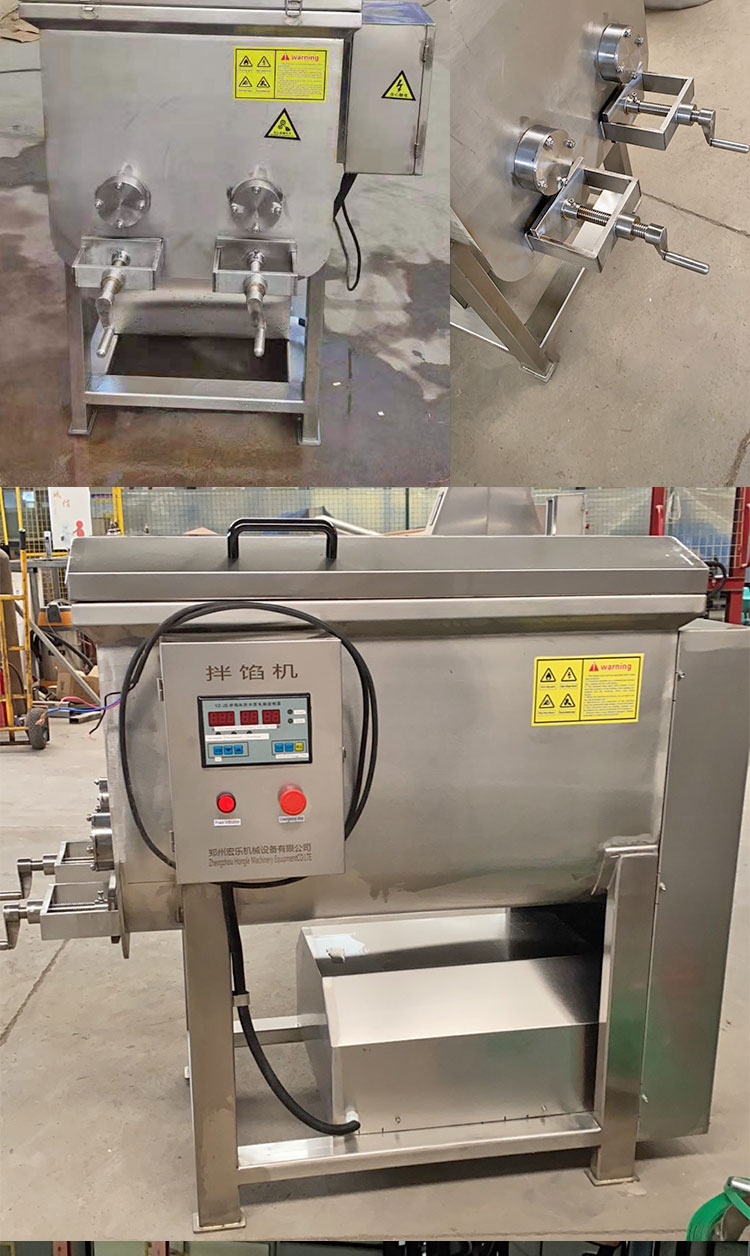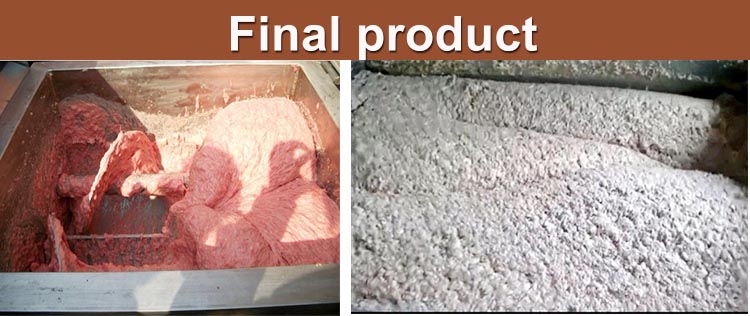 ■ Specifications
Technical Parameters:
| | | | | |
| --- | --- | --- | --- | --- |
| Type | HLZBX-200 | HLZBX-340 | HLZBX-750 | HLZBX-1200 |
| Power (kw) | 1.5KW | 2.2kw | 3kw | 4kw |
| Production capacity(kg) | 200KG | 340KG | 750KG | 1200KG |
| Revolving speed of mixing blade(rpm) | 42 | 42 | 40 | 40 |
| Supply voltage(V) | 380 | 380 | 380 | 380 |
| Size(mm) | 1260x900x1380 | 1340x900x1610 | 1980x1065x1875 | 2130x1410x2130 |
Inquiry >>
Please enter your demand such as Raw material type,Capacity, Feeding material size, Final product size. We will reply you as soon as possible.
Please simply complete the form below, we will contact you shortly.