Telephone : 0086-0371-86151367
Mobile Phone : 008618625531588
Fax : 0086-0371-86151367
E-mail :
hlmachine001@gmail.com
E-mail :
fancy001@hycfm.cn
Address : No. 285, Floor 18, Unit 1, Timing Senlin International Building, Cross Of Tianming Rd. And Dongfeng Rd., Jinshui Dist., Zhengzhou, Henan, China (Mainland)
Automatic Hamburger Patty Molding Machine Chicken Nuggets Making Machine/ Hamburger Press Patty Maker
Capcity:

35 Pcs/min

Power:

0.55kw

Voltage:

220v/50Hz

Ports:

Qing Dao

Size:

860mm*600mm*1400mm

Payment:

T/T Western Union L/C
(※ Click this button to inquiry)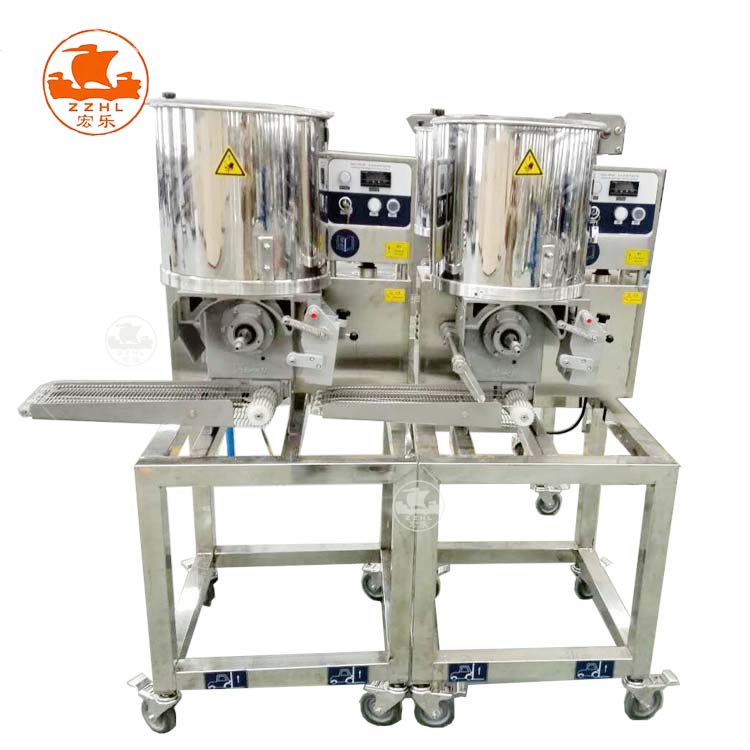 ■ Application and Features
Video link:https://youtu.be/8r2peqbY5II
https://youtu.be/sFkmm20z4is
Hamburger patty processing machine can produce market pie, fashion Hamburg chicken nuggets, mallard incense Hamburg nets bread, fish potato latkes, pumpkin pie, kebabs and other products.
Product overview
It also can produce different shapes burgers, round, square and special shapes of products. Can produce different materials products. Fish, beef, pork, chicken, vegetables, etc.
The machine is made of stainless steel conforming to the hygiene standards, easy cleaning; The machine adopts the European security apparatus design.
Multi-purpose, material suitable for wide, abandent products.

2.Coating machine
It can offer a even coverage of the chicken, beef, meat, seafood, etc. By the batter curtain on the top and the dipping on the bottom, there is the blower designs to remove the excess batter from entering the next processing procedure. And it is suitable for the processing before the procedure of breading or predusting.
3.Breading machine
Breading machine can evenly coat the meat like chicken, beef, pork meat and seafood by outpouring the crumb from the hopper when the products is carried by the belt pass under it. For the bottom coating, there is a layer of crumb on the lower belt. Also there is a roller pressing system to press tightly the crumb onto the surface of the food and the thickness of crumb can be regulated by this unit too.
Both fine and coarse crumb suitable.
Easy operation and cleaning
Powerful blower and vibrator can easily remove the excess flour.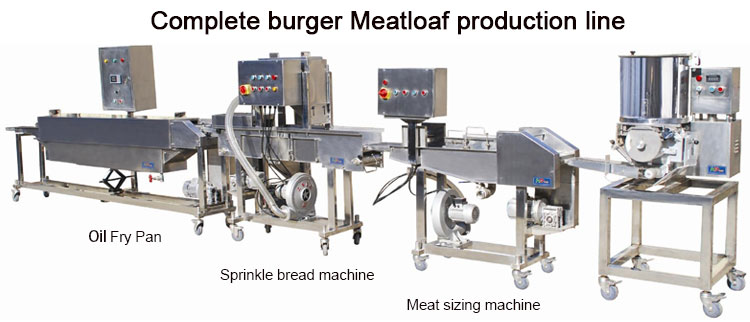 ■ Specifications
Product parameters
Capacity: 35 Pcs/min
Material tank age: 32 L
Power: 0.55kw
Voltage: 220v/50Hz
Weight: 100 kg
Overall dimension: 860mm*600mm*1400mm
Material: stainless steel
Inquiry >>
Please enter your demand such as Raw material type,Capacity, Feeding material size, Final product size. We will reply you as soon as possible.
Please simply complete the form below, we will contact you shortly.