Telephone : 0086-0371-86151367
Mobile Phone : 008618625531588
Fax : 0086-0371-86151367
E-mail :
hlmachine001@gmail.com
E-mail :
fancy001@hycfm.cn
Address : No. 285, Floor 18, Unit 1, Timing Senlin International Building, Cross Of Tianming Rd. And Dongfeng Rd., Jinshui Dist., Zhengzhou, Henan, China (Mainland)
Cereal Bar Mixing Machine
Capcity:

400kg/hour

Power:

1.5KW

Voltage:

380V 50HZ

Ports:

Qing Dao

Size:

760*470*1500MM

Payment:

T/T Western Union L/C
(※ Click this button to inquiry)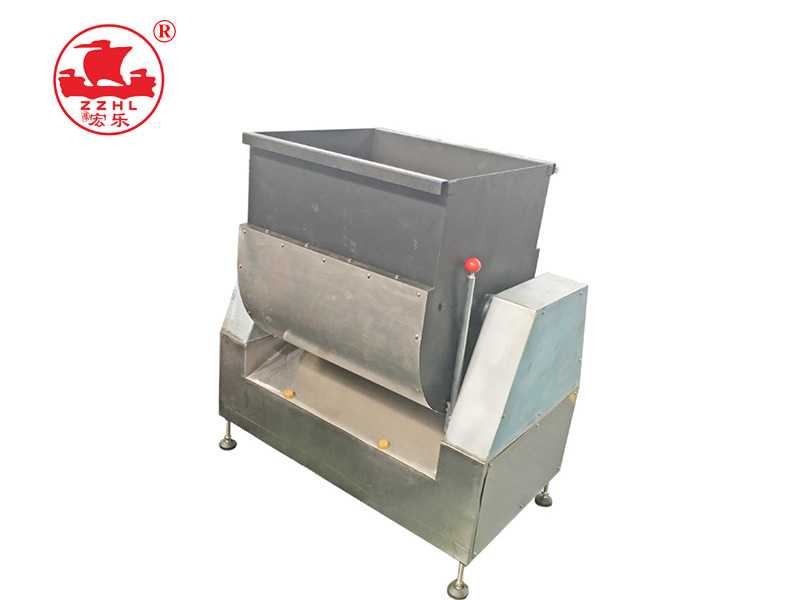 ■ Application and Features
Stir stuffing machine Can production Cereal products、crunchy candy、Nuts crisp,、sesame crisp and so on.

Installation and commissioning

1、Installation and commissioning
Do not install in the following sites equipment, otherwise, it will affect the normal use of equipment。
(1)non-horizontal position
When you put the equipment in the horizontal plane installation, should be sent to the product as the reference plane, make the equipment in horizontal plane, in order to level installation equipment, in reference to the plane (namely transfer product level surface) put a level. Most of the regulating equipment under the six adjustment screw, make the product transfer cost level plane. If there is a need and production line other machines or process combined. For example: make the equipment and the conveyor belt matching position, then decide how machine position, in order to avoid product transfer process not smooth.
(2) Not in the sunlight straight drying
If the equipment installation in direct sunlight or strong light place, photoelectric switch can damage.
(3)Temperature is unfavorable and exorbitant also shoulds not be too low, the space can not be too narrow. This machine is adapt to the environment temperature at 0℃-45℃.
(4)Vibration site
(5)Equipment should be put in vents
(6)Equipment is not suitable for in corrosive gas or dust site
2、Voltage
1)Power connection
This set of equipment of the voltage is 380 V/frequency 50 Hz, the power wire four guys were 1, 2, 3, 4, among them 1, 2, 3 for frontline, 4 for zero line.
3、 Test Machine
First turn on the power, do the following check:
1) first will equipment clean, then will the power is connected, start the start button, set temperature (the heat preservation effect).
2) will then material into it, preheated.
3) when the material preheating after period of time, can join in advance syrup, and with the material mixed, when using, can use the positive and negative turn down switch, to full stir well.
4) about a minute later, don't need to stop, just personnel use equipment hands will tilt into 90 ° mixer, using equipment of mixing materials inside blow out.Boot

steps

Put through power supply, the start button, the equipment to begin the work, if need to stop, but will switch button back to in situ can.

Adjustment and operation matters

1, parameters adjustment
First on the equipment can be set temperature controller for temperature. General in 60-80 ℃, the temperature needs certain of time, if the temperature on the temperature controller in a period of time, still has not increased, so there are two reasons: (1) temperature control table of probe damaged (2) temperature controller is broken;
2 operation matters
Mixer when use, please do not reached into them, lest produce an accident;
Power supply through need a professional operation of electric understand; Mever; the
In will pour into syrup, in blender can be increased by adding a thing, convenient add material, reducing danger;
■ Specifications

Specifications&technical parameters



HY-20
Power of motor
1.5KW
Weight
350KG
Size
760*470*1500MM
Machine noise

≤75

Voltage
380V 50HZ

Note: in the above table, main specifications and parameters are the enterprise standard model has. If you require other parameters and specifications, need to replace machine equipment in corresponding parts. Belong to the standard. If your machine is a standard configuration, the temporary not mentioned in the manual.
Inquiry >>
Please enter your demand such as Raw material type,Capacity, Feeding material size, Final product size. We will reply you as soon as possible.
Please simply complete the form below, we will contact you shortly.