Telephone : 0086-0371-86151367
Mobile Phone : 008618625531588
Fax : 0086-0371-86151367
E-mail :
hlmachine001@gmail.com
E-mail :
fancy001@hycfm.cn
Address : No. 285, Floor 18, Unit 1, Timing Senlin International Building, Cross Of Tianming Rd. And Dongfeng Rd., Jinshui Dist., Zhengzhou, Henan, China (Mainland)
Poultry The Beheaded Chicken Feet Cooling Machine Chicken Claw Pre-Cooling Machine
Capcity:

2000kg/ h

Power:

2.2+0.75+0.55KW

Voltage:

220v/380v

Ports:

Qingdao/Ningbo

Size:

4000*1000*1300mm

Payment:

T/T,L/C,Western Union,MoneyGram, other
(※ Click this button to inquiry)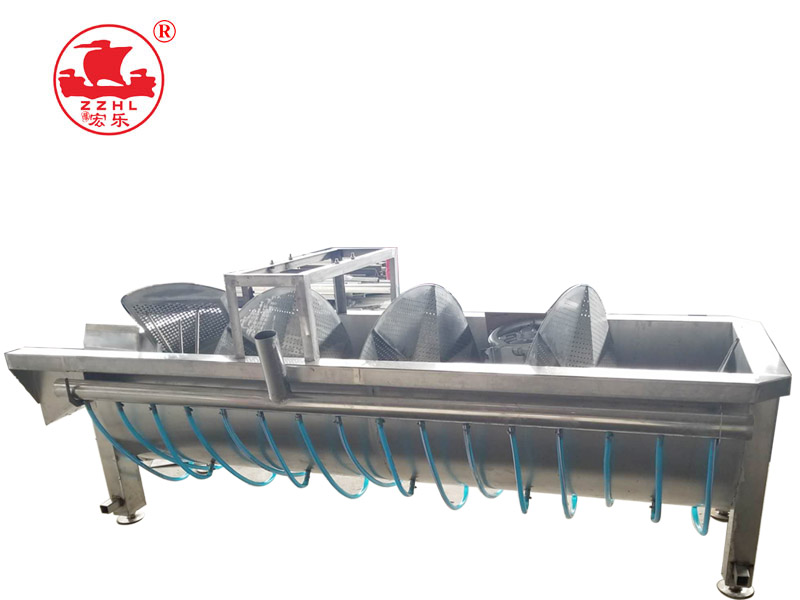 ■ Application and Features
Screw chiller
1. Function
Screw Chilling is the equipment in Poultry Processing Line for poultry carcass or byproducts cooling down the temperature. During operation, the chiller need to add 0-4 degrees cold water or ice, after 45-60 minutes of pre-cooling time, so that the center temperature of products falls down from 38 degrees to below 8 degrees, effectively inhibit deterioration and carcass bacteria. The device has the following special features and benefits:
2. Small Installation area
3. Energy dissipation area is small, saving energy.
4. Pre-cooling is good effect, the birds body are move forward with the working of spiral blade, at meanwhile, at the bottom of the cell body through the fan continuously bubbled up, so that the body continues to roll poultry, which will intrathoracic bloody discharge. But also to a large extent due to ease of avian body trauma caused by subcutaneous congestion.
5. All stainless steel, beautiful, no health dead clean corners for easy cleaning.
6.Rotational speed of the spindle motor can be adjusted through the inverter, the effective control of avian body pre-cooling time.
Structure and Working Principle
Spiral cooling machine sub-single and dual drive in two drives, the overall cleaning section is divided into sections and pre-cooling. By the half-cylindrical body, the spiral blade, the spindle, from poultry bucket, the driving part of the device and other components.Always follow the principles of the work process poultry body and reverse the flow of water, which, after intake,
overflow port in front, the greatest degree of avian body clean.
The main component of the cooling machine: the cell body pre-cooling machine screw rotating blades, drive shaft, from the birds fighting, the spindle drive gear, from birds bucket drive gear, fans, etc.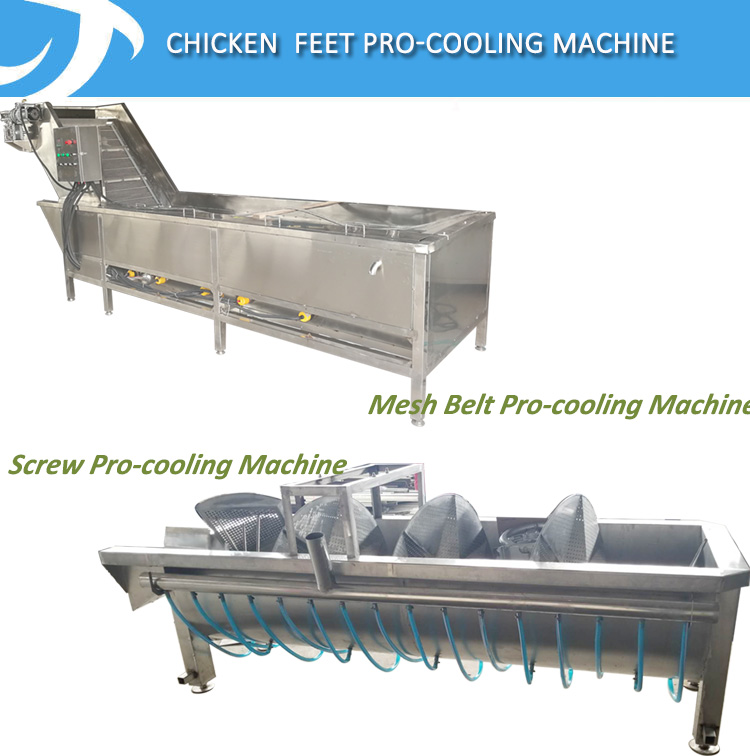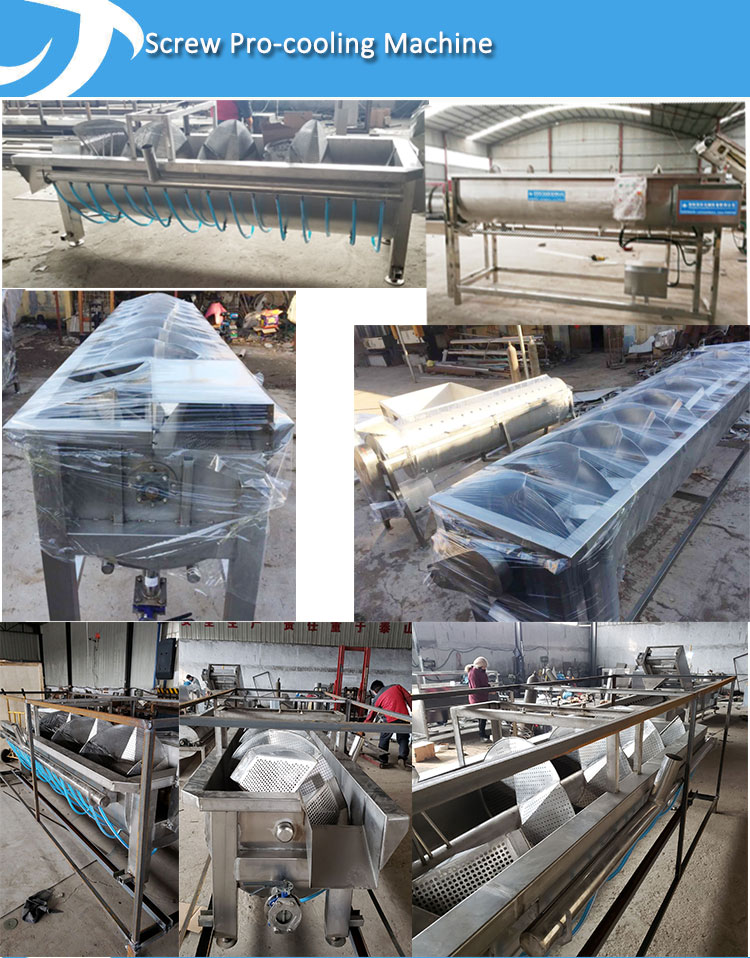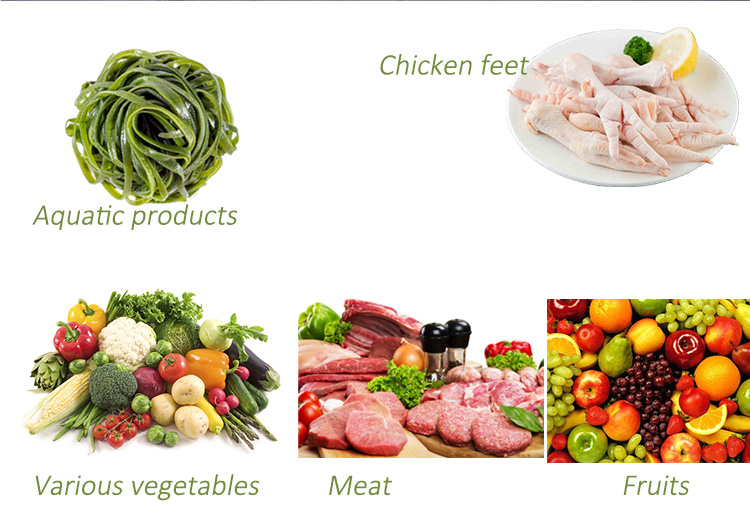 ■ Specifications
| | |
| --- | --- |
| Name | poultry feet&head pre-cooling machine |
| Material | Stainless Steel 304 |
| Suit for | Poultry Farm,slaughtering house |
| Available poultry | Chicken duck goose |
| Feature | Save Cost |
| Package | Plywood Case |
| Advantage | High Efficiency |
| Diameter | 4000*1000*1300mm |
| Capacity | more than 2000 kgs per hour |
Inquiry >>
Please enter your demand such as Raw material type,Capacity, Feeding material size, Final product size. We will reply you as soon as possible.
Please simply complete the form below, we will contact you shortly.