Telephone : 0086-0371-86151367
Mobile Phone : 008618625531588
Fax : 0086-0371-86151367
E-mail :
hlmachine001@gmail.com
E-mail :
fancy001@hycfm.cn
Address : No. 285, Floor 18, Unit 1, Timing Senlin International Building, Cross Of Tianming Rd. And Dongfeng Rd., Jinshui Dist., Zhengzhou, Henan, China (Mainland)
order of fish cutting machine
2017-10-14
order of fish cutting machine
Features of Fish cutting machine
1.fish cutting machine Stainless steel manufacturing, wearable and durable, in line with food hygiene standards.
2.Simple operation, easy to clean, safe, reliable, stable performance.
3.Powerful, direct implementation to kill the fish scales and technology, the meat processing machine has high production efficiency, yield.
4.To the scales and gutted effect, clean, basic no damage on the fish.
Working principle of Fish processing machine
1. put the fish orderly into the inlet, the rolling brush spindle forward transport fish, in the course of transmission, roller brush on the fish's scales are removed.
2. Below the cutter opening belly fish, dig and offal, fish in the rolling process, the circular slot above the high pressure spray systems, In the process of to scales, put off the scales and internal organs is rinsed clean.
3. Final adoption of the conveyer belt transporting fish.
4. Processed fish cutting machine, clean scaleless fish, offal all cleared directly for further processing operations.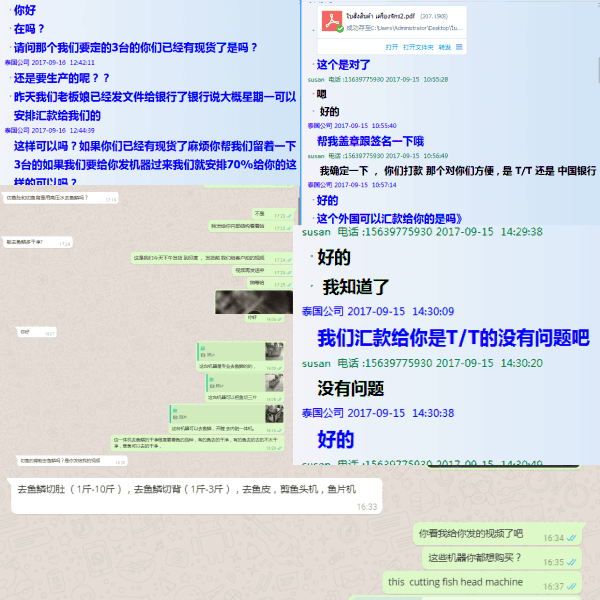 Please simply complete the form below, we will contact you shortly.