Telephone : 0086-0371-86151367
Mobile Phone : 008618625531588
Fax : 0086-0371-86151367
E-mail :
hlmachine001@gmail.com
E-mail :
fancy001@hycfm.cn
Address : No. 285, Floor 18, Unit 1, Timing Senlin International Building, Cross Of Tianming Rd. And Dongfeng Rd., Jinshui Dist., Zhengzhou, Henan, China (Mainland)
Automatic Braised Peanut Production Line
Capcity:

450kg/hour

Power:

1.1-4kw

Voltage:

220v/380v

Ports:

Qing Dao,Ning Bo

Size:

36*6*4m

Payment:

T/T,Western Union L/C
(※ Click this button to inquiry)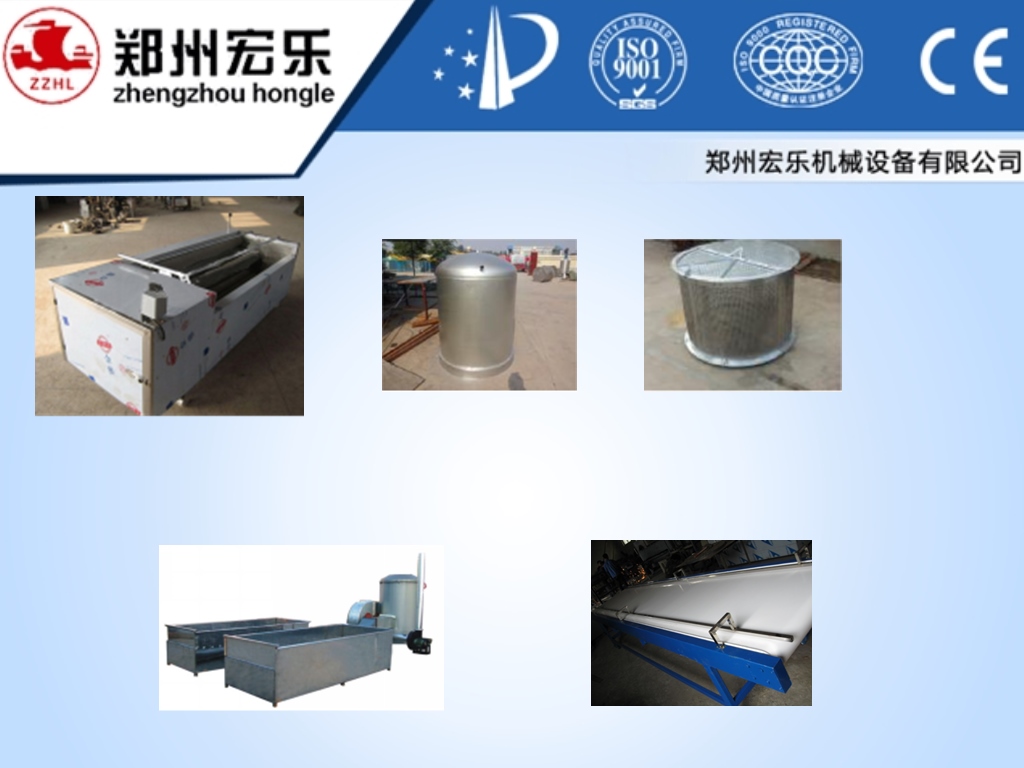 ■ Application and Features
Automatic Braised Peanut Production Line
Washing machine
Washing machine is made of stainless steel and carbon steel production except two kinds of transmission parts, used for carrots, white radish, onion, potato, ginger, peanuts, pistachios, kiwi and lump materials such as cleaning and peeling, washing with high efficiency, good cleanliness, the characteristics of simple operation, the machine adopts double speed motor, cycloid pin wheel reducer, constitute a double reduction, service life is long, roller materials after special craft processing, durable, good abrasion resistance.
Stainless steel saucepan
In addition to the supporting feet are all stainless steel, including 80 thick glass fiber cotton insulation and outsourcing, stainless steel pot body, t4, t5, a pot flange t6, with the lid
Subject for stainless steel t3, bring their own weight, no medicine BaoLong, the rest are all stainless steel in addition to the weight
Support for carbon steel, the rest are all stainless steel
Peanut roasting machine
Apply to the braised food catsup, melon seeds, fruits, vegetables, agricultural products to bake, uniform temperature distribution, high efficiency. Dried kernels (70-80 degrees of 40-50 hours. Drying fresh walnuts 40-50 degrees for 24 hours.
Conveyer belt
Is made of cycloidal reducer, adjustable speed, cooling zone using stainless steel wire mesh (select belt with PVC belt, not waiting for the cooling system), external use stainless steel sealing side, beautiful appearance, strong wind fan cooling effect is good, low noise, no pollution.
Materials with uniform hopper feed feed end, through the mesh belt wind cooling, discharging at the discharging end.
■ Specifications
Automatic Braised Peanut Production Line,peanut roasting machine,peanut processing machin
Washing machine
| | |
| --- | --- |
| Roller number | 10 |
| Motor power | 2.2-4KW |
| Dynamic voltage | 380V |
| Production capacity | 1T/H |
| Struck capacity | 300 kg/time |
| Weight | 500Kg |
Stainless steel saucepan
| | |
| --- | --- |
| Size | 1.2 * 1.5 m |
| Material | Stainless steel |
| Weight | 500kg |
Peanut roasting machine
| | |
| --- | --- |
| Boundary dimension | 2000*2000*1000mm |
| Confect electric machine | 2.2kw |
| Capacity | 1000kg/box |
Conveyer belt
Motor power

1.1KW

Running speed

speed governing

Voltage

380V

Frequency

Size

50HZ

General 8-10 meters
Inquiry >>
Please enter your demand such as Raw material type,Capacity, Feeding material size, Final product size. We will reply you as soon as possible.
Please simply complete the form below, we will contact you shortly.