Telephone : 0086-0371-86151367
Mobile Phone : 008618625531588
Fax : 0086-0371-86151367
E-mail :
hlmachine001@gmail.com
E-mail :
fancy001@hycfm.cn
Address : No. 285, Floor 18, Unit 1, Timing Senlin International Building, Cross Of Tianming Rd. And Dongfeng Rd., Jinshui Dist., Zhengzhou, Henan, China (Mainland)
belt dryer manufacture from hongle
Capcity:

15-20 cubic / h

Power:

0.55-0.75

Voltage:

380V 50hz

Ports:

shanghai or ningbo

Size:

8 × 2.1 × 2.3m

Payment:

L/C or western union
(※ Click this button to inquiry)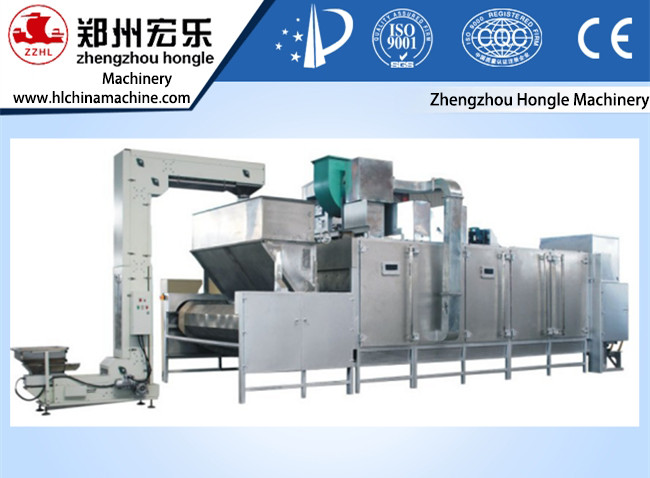 ■ Application and Features
the application and features of the belt dryer
1, the supply side for free installation guide, life-long tracking service, providing spare parts.
1, mesh belt: 1.6 × 1.6 (stainless steel) carbon steel one
2, hopper: (stainless steel) carbon steel one
3, heating, heating burner (or electric) a set of components
4, the next hopper: set up a stall structure (stainless steel) carbon steel one
5, the transmission motor: 0.55KW a set of stepless speed regulation
6, transmission sprocket: P = 76.2 45 # steel 4 only
7, the main cabinet: 8 × 2.1 × 2.3M a set of components
8, drive shaft: finishing 45 # 2 sets
9, the exhaust pipe: 300 × 260mm Q235A 1 only
10, chain: P = 76.2 45 # steel 40 meters
11, electrical control cabinet: a combination of Taiwan
2, according to the quality of production, to ensure delivery time.
3, equipment three guarantees a year. Provide manual, certificate, shipping list.
■ Specifications
the material and process equipment:
1. The inner wall of the main body is made of carbon steel 2mm, and the part of the welding is polished, sprayed with high temperature paint, made of carbon steel on the outer wall, and coated with red gallbladder primer. Mainframe frame with 10 # channel, 5 # angle welding. Insulation layer for the rock wool board.
2. Electrical parts used Chint Electric, Yuyao instrumentation products for the company.
3. Feed hopper, the hopper for the (stainless steel) carbon steel materials.
4. Transmission belt with 24 mesh (stainless steel) carbon steel cold plate hole making material
The equipment technical parameters:
1, the device temperature: room temperature -260 ℃
2, equipment drying length: 8 meters
3, equipment height: 2.3 meters
4, mesh belt width: 1.2 --- 1.6 meters
Inquiry >>
Please enter your demand such as Raw material type,Capacity, Feeding material size, Final product size. We will reply you as soon as possible.
Please simply complete the form below, we will contact you shortly.