Telephone : 0086-0371-86151367
Mobile Phone : 008618625531588
Fax : 0086-0371-86151367
E-mail :
hlmachine001@gmail.com
E-mail :
fancy001@hycfm.cn
Address : No. 285, Floor 18, Unit 1, Timing Senlin International Building, Cross Of Tianming Rd. And Dongfeng Rd., Jinshui Dist., Zhengzhou, Henan, China (Mainland)
Factory direct supply rice huller with polisher/rice huller/rice huller machine
Capcity:

1800-2300kg/h

Power:

22kw

Voltage:

220/380V

Ports:

Qing Dao

Size:

1050*970*2200mm

Payment:

T/T Western Union L/C
(※ Click this button to inquiry)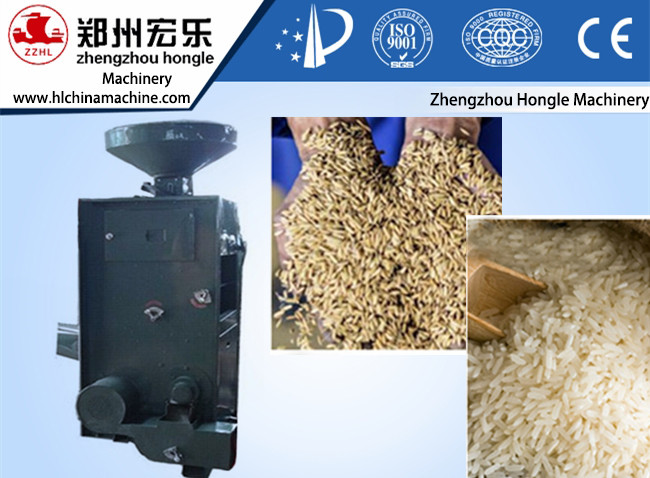 ■ Application and Features
Description
This model is comprehensive equipment for paddy processing. Paddy first goes into machine through vibrating sieve and magnet device, then passes rubber roller for hulling.
After air blowing and air jetting to the milling room, the paddy finishes the process of husking and milling in succession. Then husk, unripe paddy, and white rice are expelled out of machine respectively. The dust collector collects the fine chaff.
Feature
This machine adopts all the advantages of other types, and has a comprehensive layout, rational design, compact structure and little noise in operation.
It is easy to operate with less power consumption and high productivity. The model can produce white rice with high purity above National Standard 1.
The finished rice contains less chaff, and low broken rate. So it is indeed a new generation combined rice mill.
■ Specifications
rice huller with polisher/rice huller/rice huller machine product parameters
| | | | | |
| --- | --- | --- | --- | --- |
| Type | Machine size | Productivity | Machine weight | Motor power |
| SB-10D | 760*730*1735mm | 600-900kg/h | 195kg | 7.5kw |
| SB-10H | 760*730*1820mm | 900kg/h | 230kg | 11kw |
| SB-30 | 1070*760*1760mm | 1100-1500kg/h | 400kg | 15 KW |
| SB-50 | 1050*970*2200mm | 1800-2300kg/h | 630kg | 22kw |
Inquiry >>
Please enter your demand such as Raw material type,Capacity, Feeding material size, Final product size. We will reply you as soon as possible.
Please simply complete the form below, we will contact you shortly.