Telephone : 0086-0371-86151367
Mobile Phone : 008618625531588
Fax : 0086-0371-86151367
E-mail :
hlmachine001@gmail.com
E-mail :
fancy001@hycfm.cn
Address : No. 285, Floor 18, Unit 1, Timing Senlin International Building, Cross Of Tianming Rd. And Dongfeng Rd., Jinshui Dist., Zhengzhou, Henan, China (Mainland)
Fully Automatic Electric Edible Fungus Mushroom Cultivation Bag Fillings Machine Line
Capcity:

800-1000bags/h

Power:

3kw

Voltage:

220v/380v

Ports:

Qingdao/Ningbo

Size:

depend on capacity

Payment:

T/T,L/C,Western Union,MoneyGram, other
(※ Click this button to inquiry)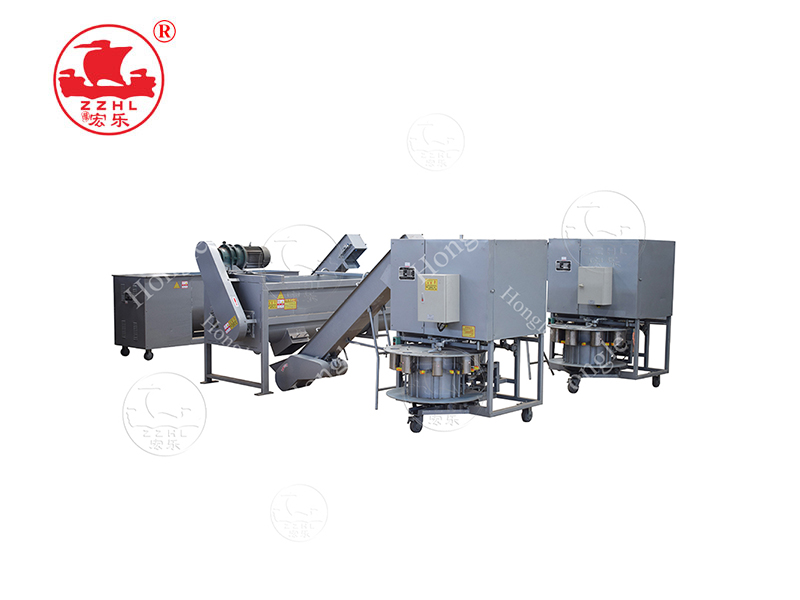 ■ Application and Features
Products Description:
Stamping type automatic mixing and bagging production line adopts the conveying structure and can be loaded with 40CM high clean material, which is especially suitable for the long bagging operation of mushrooms and white fungus.
Production line process:
First-level mixer→hoist→secondary mixer→hoist→distributor→stamping bagging machine→bag binding machine
It is not recommended to replace the sleeve.

The bagging machine adopts the disc volumetric punching bagging method, and the bagging effect is smooth and consistent.
1. The low-impact, double-pressure type is suitable for all kinds of fungus bags with a bagging height of 15-20CM, and is used for the cultivation of edible fungus strains and short bags such as Flammulina velutipes, Pleurotus eryngii, and black fungus.
2. The medium stamping bagging machine is suitable for the cultivation of bag materials such as oyster mushrooms and hairy ears,and it can pack various fungus bags with a height of 28-32CM.
3. The high stamping bagging machine is suitable for all kinds of long bag mushroom bags with a bagging height of 38-42CM.
The pure mechanical stamping structure is adopted, and the material surface of the bacteria bag is flat, round and smooth, and the length is consistent in elasticity. This model can be equipped with a feeding hoist and a mixer for easier use.
■ Specifications
No

Name

Parameter

quantity

1

Stamping bagging machine

Voltage:380V/3KW

2

2

Scraper conveyor

Voltage:380V/3KW
6m

1

3

Scraper conveyor

Voltage:380V/3KW
4m

1

4

Return Conveyor

Voltage:380V/3KW

1

5

raw material mixer

Voltage:380V/7.5KW
4m³

2

6

Engineering power distribution system

2 machine stamping production line

1

7

Mushroom Inoculation Machine

Voltage:220V/200W

1
Inquiry >>
Please enter your demand such as Raw material type,Capacity, Feeding material size, Final product size. We will reply you as soon as possible.
Please simply complete the form below, we will contact you shortly.