Telephone : 0086-0371-86151367
Mobile Phone : 008618625531588
Fax : 0086-0371-86151367
E-mail :
hlmachine001@gmail.com
E-mail :
fancy001@hycfm.cn
Address : No. 285, Floor 18, Unit 1, Timing Senlin International Building, Cross Of Tianming Rd. And Dongfeng Rd., Jinshui Dist., Zhengzhou, Henan, China (Mainland)
Paste dumpling Processing Machine
Steamed Chinese meat Bun machine ZK-1-160
Capcity:

3000pcs

Power:

2.75kw

Voltage:

220v/380v

Ports:

main ports of China

Size:

1500*700*1450(mm)

Payment:

T/T,L/C,Western Union,MoneyGram, other
(※ Click this button to inquiry)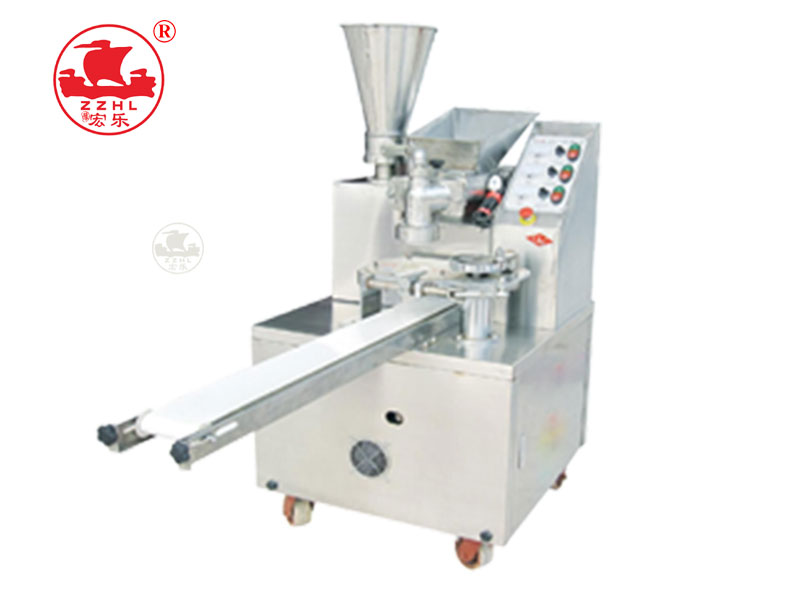 ■ Application and Features
Introduction of Steamed Chinese meat Bun machine
Chinese meat bun machine is also called Chinese baozi machine, which is widely used in restaurant,hotel,group canteen and various kinds of meat stuffing,meat vegetable mixed stuffing and other stuffing can be used. This type of bun making machine is also used in making steamed buns,irrigation soup packets,stuffed lardand sugar bread,fried bun.Various of vegetable bun and meat bun.
Features of Steamed Chinese meat Bun machine
1.The bun forming machine has big dough conveying capacity.Use advanced slow conveying pressure system.
2.Stuffed more fluency and uniformity.The bun making nachine advanced scroll type stuff system,overcome the stuffing moving not steady.
3.Double frequency conversion control and the bun forming machine adjusts the size of dough and stuffing freely,mostly easy to use,high precision.
4.The bun making machine is light,tight structure,easy to move,will not occupy space.
5.it is made of high quality stainless steel,sturdy and durable,elegant appearance,comply with the national food hygiene standards.
6.Bun forming machine can make 2400-3000 steamed stuffed bun per hour,every size is 20g-180g,you can adjust it freely.
7.The steamed bun have a uniform size,smooth surface,neat decorative pattern,more beautiful than making by manual.
Advantage of Steamed Chinese meat Bun machine
1.Steamed Chinese meat Bun machine use the latest version of the double not uniform for screw design, make the steamed stuffed bun is not hurting gluten, with the function of automatic dough, making baozi taste better.
2.It use new filling pump structure, meat filling, latter, butyl paste etc varieties can make.
3.Use humanized design, imported double frequency conversion control, operation more convenient and maintenance more simple;High quality stainless steel manufacturing, durable, beautiful health;A variety of products size, weight, and skin filling ratio adjusted freely, completely solve the bottom thin filling leakage, cracking and other phenomenon.
4.The modified vortex type lose filling system for filling more smooth, uniform, solved the previous problem like meat steamed stuffed bun machine walking instability, latter, wound paste, paste not bottom, the steamed stuffed bun, low yield, unequal size.
ProductVideo:www.youtube.com/watch
Picture of Customer Installation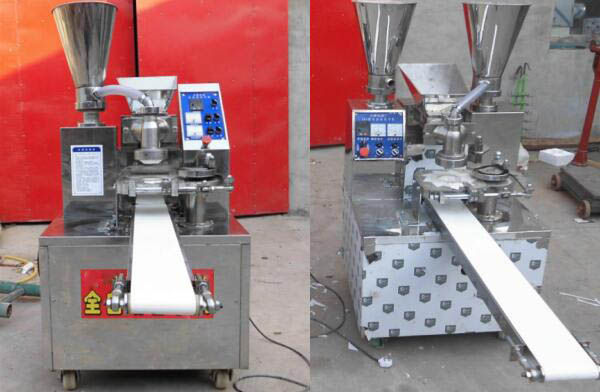 ■ Specifications
Technical parameter of Steamed Chinese meat Bun machine
| | | |
| --- | --- | --- |
| Model | ZK-1-160 | ZK-2-160 |
| Capacity | 3000pcs | 3200pcs |
| Voltage | 220v/380v | 220v/380v |
| Power | 2.75kw | 3.5kw |
| Product weight | 15-150g | 15-150g |
| Weight | 340kg | 350kg |
| Size | 1500*700*1450mm | 1500*700*1450mm |
Inquiry >>
Please enter your demand such as Raw material type,Capacity, Feeding material size, Final product size. We will reply you as soon as possible.
Please simply complete the form below, we will contact you shortly.