Telephone : 0086-0371-86151367
Mobile Phone : 008618625531588
Fax : 0086-0371-86151367
E-mail :
hlmachine001@gmail.com
E-mail :
fancy001@hycfm.cn
Address : No. 285, Floor 18, Unit 1, Timing Senlin International Building, Cross Of Tianming Rd. And Dongfeng Rd., Jinshui Dist., Zhengzhou, Henan, China (Mainland)
Potato blanching machine
Capcity:

300kg/hour

Power:

15kw

Voltage:

380v

Ports:

Qing Dao,Ning Bo

Size:

1310*650*700mm

Payment:

T/T,Western Union L/C
(※ Click this button to inquiry)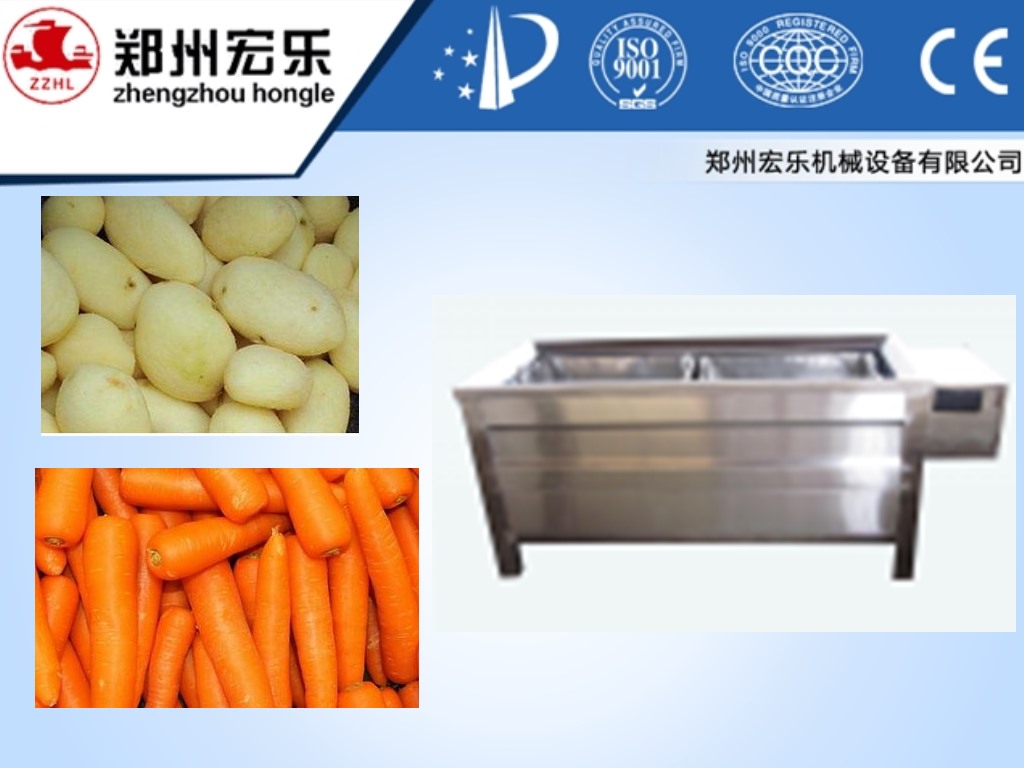 ■ Application and Features
Introduction of Potato blanching machine
Potato blanchingmachine Suitable for fresh potato chips,carrot, asparagus, mushrooms, such as vegetables, fruit slices, filming for the chicken feet for blanching, is frozen, dehydration, freeze-dried, peeling and other deep-processing pretreatment indispensable for blanching equipmen
Woking principle of Potato blanching machine
Automatic temperature control leafy vegetables blanching machine, professional chips blanching blanching machine is ideal for fruit and vegetable processing in color process often need protection, the machine has a fast fixing, aprotinin protecting color timely dehydration cooling, the characteristics of a complete, make fruits and vegetables to maintain the original natural color. By blanching machine, stop the activity of the enzyme in fruits and vegetables to keep fruits and vegetables fresh and unique color, odor and distribute green vegetable flavor retention, enhance the flexibility of the cell, which will help water evaporation, dewatering and drying for the next step technological requirements to lay a good foundation. Mainly used for fruit, root vegetables and carrots, asparagus, mushrooms, fruit chips and other products of blanching fixing, is frozen, dehydrated, freeze-dried and other essential pre-processing equipment.
Advantage of Potato blanching machine
1.this machine using high temperature, short time etc.
2.the material and water, cooking and discharging, suitable for continuous operation and without discontinuity.With a small labor intensity, high efficiency, easy operation, province, energy saving.
3.moderately, protein denaturation, improve the utilization rate of raw materials, protein digestion rate > 80%, generally can be controlled in 85% up to 93%, so as to improve raw material production rate and product quality.
■ Specifications
Technical parameter Potato blanching machine
| | | | | | |
| --- | --- | --- | --- | --- | --- |
| | Capcity | Power | Voltage | Weight | dimension |
| HYPT-1000 | 300kg/hour | 15kw | 380v | 50kg | 1310*650*700mm |
Inquiry >>
Please enter your demand such as Raw material type,Capacity, Feeding material size, Final product size. We will reply you as soon as possible.
Please simply complete the form below, we will contact you shortly.