Telephone : 0086-0371-86151367
Mobile Phone : 008618625531588
Fax : 0086-0371-86151367
E-mail :
hlmachine001@gmail.com
E-mail :
fancy001@hycfm.cn
Address : No. 285, Floor 18, Unit 1, Timing Senlin International Building, Cross Of Tianming Rd. And Dongfeng Rd., Jinshui Dist., Zhengzhou, Henan, China (Mainland)
Vegetable Fruit Processing Machine
Onion& garlic peeling machine
Capcity:

200-300kg/hour

Power:

0.3kw

Voltage:

220V

Ports:

Qing Dao

Size:

960*730*1760mm

Payment:

T/T Western Union L/C
(※ Click this button to inquiry)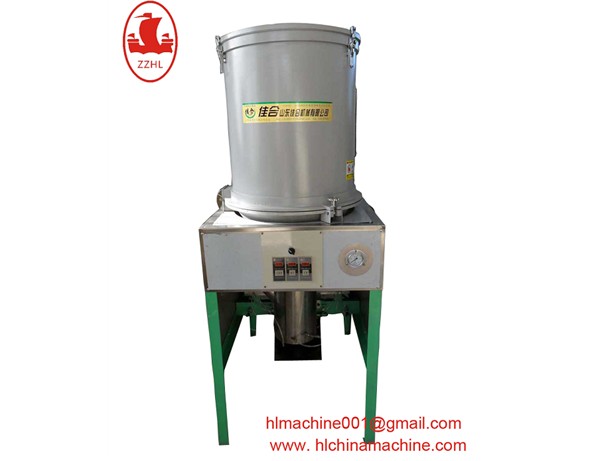 ■ Application and Features
This machine with high efficiency of garlic peeling machine, don't need after bubble water can use this equipment peeling. Traditional garlic peeling method adopts a lot of human to bubble water use hand rub is kneaded take out, the way for people who are engaged in the peel garlic can't stand the stimulation of taste, and waste of manpower and time. And wash garlic peeling machine through the blister with a rubber bar stirring touch, garlic is very big, the damage rate and water consumption, water pollution, produce the unpleasant smell, not environmental protection. The continuous research and absorb foreign advanced technology improvement, the development of the garlic peeling machine.
Properties that are as follows:
1, the use of special design principle of peeling, garlic peeling process, not after blade and hardness friction effect, so can ensure that processing of content integrity, freshness and no pollution, etc.
2, with dry, peeling automation always work, and practical, save electricity, small volume, high efficiency, easy maintenance and cleaning, low failure rate characteristic.
3, with automatic temperature control and automatic feed device, garlic kernel trivial automatic separation, the products conform to the hygiene standards, for garlic kernel is not easy to damage it can deposit the advantages of many days.
4, the machine is suitable for kang teacher, unity, hualong, white elephant and instant noodles factory, dehydration plant and so on use. The equipment has set up a file in the northeast changchun agriculture Ann, tieling north green group, tianjin KangNong manufacturers such as widely used, and the user's recognition and praise. And exported to the United States, Canada, Mexico, Japan, South Korea, Iran, Vietnam, Israel, Ecuador, the Philippines, Poland, India, Turkey and other countries.
Product Video : www.youtube.com/watch
■ Specifications
Introduction: This machine should be equipped with an air compressor. Because of the strong air flow produced by air compressor, the cyclone peels off skin of garlic smoothly, with low damage rate. It is suitable for those food processing industries.

Technical parameters:


Model
Output

(kg/h)

Voltage
Weight (kg)
Overall dimension

(mm)

Allocated air flow rate
HY-BS
30-50
220V,0.1~1KW
60
50x 130
0.67m3
HY-B
120-200
220V/380V,50/60Hz 0.30~2KW
100
570* 750*1600
1.6m3/min
HY-BL
200-300
220V,0.3~3KW
120
960*730*1760
1.6-2.0m3
The model HY-BS need to match 380 v, 5.5 Kw motor, displacement 0.67 m3 pressure in 8-10 kilograms of air compressor
The model HY-B need to match 380 v, 7.5 Kw motor, displacement 1.05 pressure on September 11 kilograms of 4 cylinder air compressor (suggest customers in their local equipped with) use description: use of pressure and flow will be combined with garlic peeling to film the core technology is not damage garlic.
The model HY-BL need to match 380 v, 11-15 kw motor, displacement 1.6 2.0 m3 pressure in 8-10 kilograms of air compressor ( customers can equip in their local)
Inquiry >>
Please enter your demand such as Raw material type,Capacity, Feeding material size, Final product size. We will reply you as soon as possible.
Please simply complete the form below, we will contact you shortly.