Telephone : 0086-0371-86151367
Mobile Phone : 008618625531588
Fax : 0086-0371-86151367
E-mail :
hlmachine001@gmail.com
E-mail :
fancy001@hycfm.cn
Address : No. 285, Floor 18, Unit 1, Timing Senlin International Building, Cross Of Tianming Rd. And Dongfeng Rd., Jinshui Dist., Zhengzhou, Henan, China (Mainland)
Vegetable Fruit Processing Machine
onion peeler cut root processing line frozen onion dice production line / fried onion processing line / onion rings production line
Capcity:

600kg/h

Power:

0.2kw

Voltage:

220v/380v

Ports:

Ningbo / Qingdao/Shanghai

Size:

1340 * 860 * 1500 mm

Payment:

T/T,L/C,Western Union,MoneyGram, other
(※ Click this button to inquiry)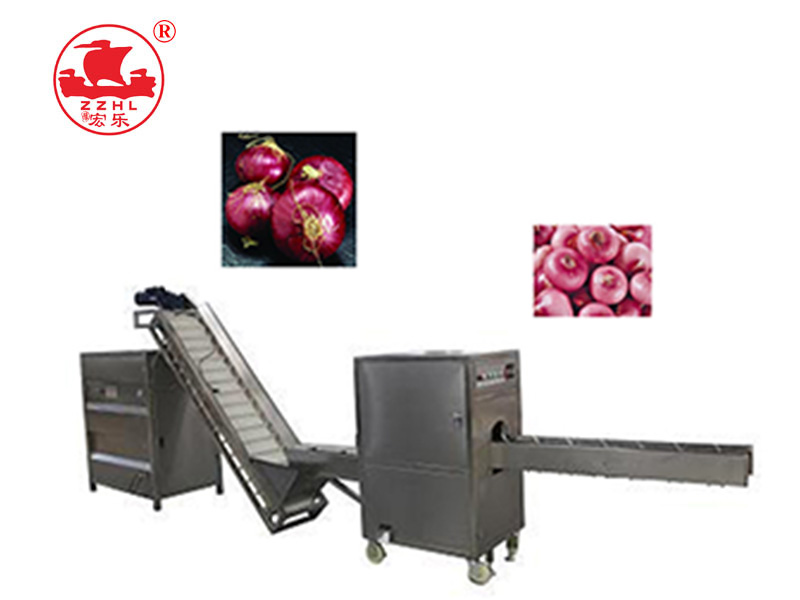 ■ Application and Features
Flow chart:
Onion root cutting machine→Elevator→onion peeling machine→Picking →lineonion washing machine
1.Onion root cutting machine
Material quality: stainless steel
Dimension: 3130 * 750 * 1380 mm
Capacity :600kg/h
Weight:200kg
Power: 1.11 kw
Electric machine: copper wire national standard
Benefit: the automatic feeding, automatic cutting root device, the machine adopt stainless steel, durable, no rust, no pollution removal of onion finished smooth level off, remove the quantity is small, high yield, output can reach six hundred kg per hour, is an economic and practical, efficient and green onion processing equipment.
2.Elevator
Jane interface : after cutting root cutting head, the onion by hoisting machine can continuously even promoted to peeling equipment, save a lot of labor, increase production.
3.The onion peeling machine
Material quality: stainless steel
Dimension: 1340 * 860 * 1500 mm
Power: 0.2 kw
The electric voltage: 220 v
Weight :160kg
Capacity :600kg/h
4.Picking line Brief introduction:
the use of belt transmission to the next process at the same time picking a defective or peeled incomplete materials, convenient, time-saving and picking continuous operation.
5.onion washing machine Introduction
Brush roller washing machine is designed according to market demands to wash, oval fruit and vegetable scrub etc. Mainly applied in potatoes, sweet potato etc. It has many advantages, such as big effective volume, high efficiency, water-saving ,continuously working, simple operation and long service life etc, brush roller materials is durable and has good wearproof ability through special processing.
Inquiry >>
Please enter your demand such as Raw material type,Capacity, Feeding material size, Final product size. We will reply you as soon as possible.
Please simply complete the form below, we will contact you shortly.