Telephone : 0086-0371-86151367
Mobile Phone : 008618625531588
Fax : 0086-0371-86151367
E-mail :
hlmachine001@gmail.com
E-mail :
fancy001@hycfm.cn
Address : No. 285, Floor 18, Unit 1, Timing Senlin International Building, Cross Of Tianming Rd. And Dongfeng Rd., Jinshui Dist., Zhengzhou, Henan, China (Mainland)
Vegetable Fruit Processing Machine
Orange Apple Peeling Machine Industrial Electric Apple Peeler Corer Slicer Machine
Capcity:

50-60/min

Power:

1.67kw

Voltage:

220v/380v

Ports:

Qingdao/Ningbo

Size:

3450*1200*1700mm

Payment:

T/T,L/C,Western Union,MoneyGram, other
(※ Click this button to inquiry)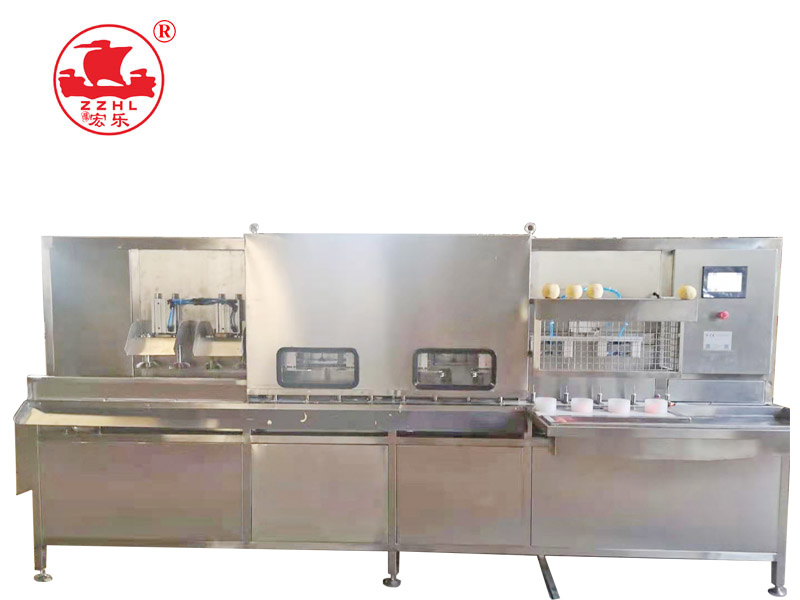 ■ Application and Features
Ⅰ. Purpose:
The fruit peeler machine based on mechanical principle is controlled by PLC. It can complete many actions, such as positioning, peeling, cutting ring , removing corer and cutting disc, etc.
The cutting knife can automatically adhere to the changes in the shape of the fruit, and the thickness of the peel can be adjusted,so the peel loss is less and the pulp utilization ratio is high.
Set the parameters and any action on the touch screen, put the fruit (fruit handle upward) into the bowl of the four workplaces, and automatically position the multiple actions of automatic peeling, cutting ring, removing core and cutting disc etc.
It can be used for apples, pears, oranges, kiwifruit and so on.The peeling machine is necessary for processing canned fruit,dried fruit, fruit powder, jam, fruit cake and juice processing plants. Compared with traditional artificial peeling, it has the advantages of high efficiency, uniform thickness, less fruit loss, stable quality and safety and hygiene.
■ Specifications
Ⅱ. Technical parameters
◎The machine is designed for peeling fruit,high rate of peel removing,and it well adapts to the shape of different fruit ,Apple,pear,orange,kiwifruit,Avocodo;
◎Slicing thickness:Determined by the customer, it's fixed, cannot adjust;
◎There is generally no need to replace the blade unless a hard sharp object enters.
◎Compressed air consumption: 1m3/min, pressure:≤0.7MPa;
◎Dimension: 3450*1200*1700mm;
◎Weight:500kg
◎Servo motor pulse positioning, PLC and touch screen control;
◎Material: SUS304;
Inquiry >>
Please enter your demand such as Raw material type,Capacity, Feeding material size, Final product size. We will reply you as soon as possible.
Please simply complete the form below, we will contact you shortly.