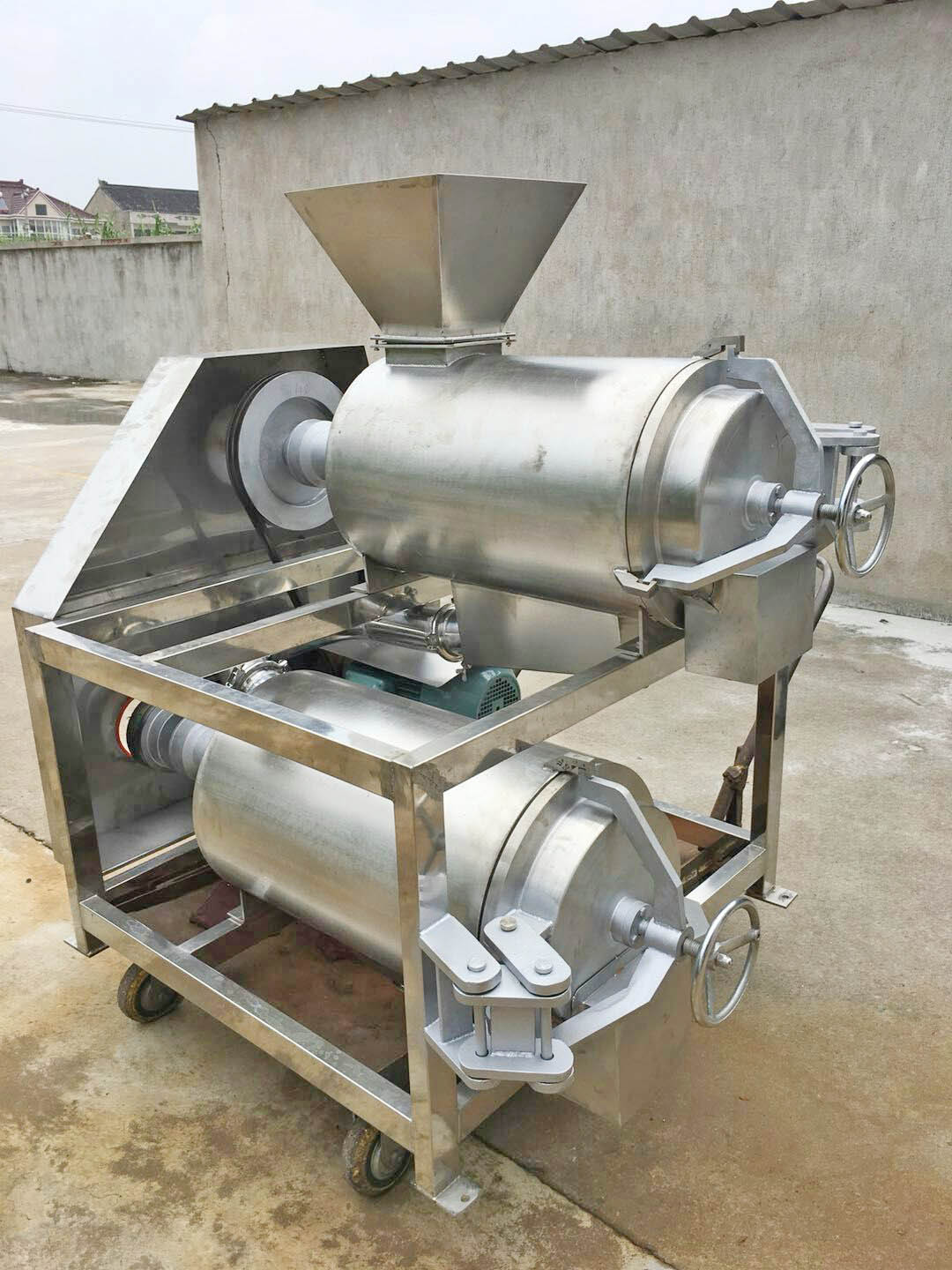 pulper machine fruit pulping
Fruit pulper automatically separate the pulp and waste matter which are discharged from opposite ends .
Ergonomically design to get pulped fruits for easy cleaning and changing of inner sieve.
It is suitable for stone fruits (mango, peach, apricot), berries (kiwi fruit, strawberry,), and after pre-cooking softening benevolence fruits (apple, pear) and other fruit to nuclear and pulping separation.
More fruit pulper machine